If you experience low back pain, knee pain or if you've ever had general muscle soreness from working out the foam roller can be your saving grace. For a device that you can buy for under $201, the foam roller is a must have fitness tool.
Why use it?
A foam roller is a tool for self myofascia release (aka self massage). Rolling over tense and sore muscles increases circulation and relaxes the muscle group to relieve pain. Using the roller daily for a few minutes can make a huge difference with people that experience chronic muscle pain. You are rolling over sensitive/sore muscles, so it might be a little painful when you first use it, but the results are worth it.
How to use it?
Using a foam roller is pretty easy. Simply place the roller towards the top of the muscle group and slowly roll back and forth over the muscle group. You should spend at least 30 – 60 seconds on each muscle group. For example, to roll out calf muscles, place the roller below your knee and roll towards your ankle and return to the starting position. You should maintain steady pressure by keeping your body weight on the roller the entire time. Start with your legs first and work your way up your body for best results.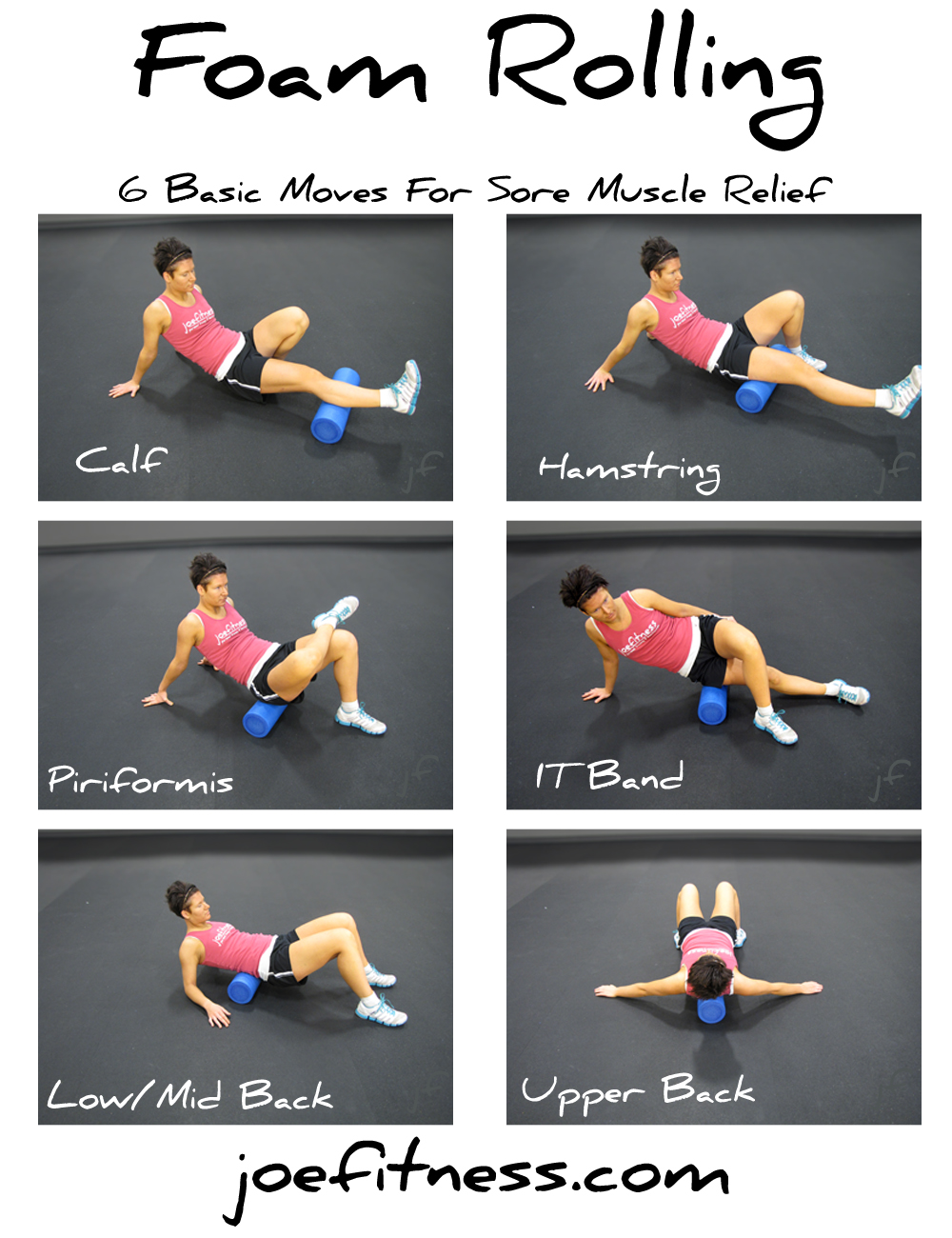 Below are six foam rolling streches you can do by yourself:

It doesn't matter if you are an athlete or if you live at your office desk, foam rolling will make a big difference with your flexibility and muscle soreness allowing you to workout harder to get great results!
Footnotes
Amazon Basics High-Density Round Foam Roller: https://a.co/d/0tLNr0I