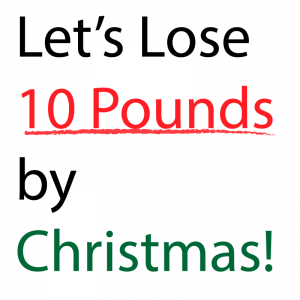 Today starts the holiday crunch! It's the 30 days between Thanksgiving and Christmas. I'm going to challenge you during this next month to lose 5 to 10 pounds before Christmas so you can look awesome in those holiday pictures! You can do it, here's how!

I know for a lot of you the next few weeks will be extremely busy. Holiday parties, family get-togethers, school concerts and plays… life gets very busy. I'm here to tell you that know matter how busy you are, you can still drop pounds! It'll take a little focus on yourself, but you can do it! You only need to exercise 30 minutes per day and make sure you're making healthy decisions at the plate. Don't worry there will be plenty of time for all the holiday goodies and drinks!

I put together an action grid for you to use over the next four weeks! I want you to print this action grid off and cross off each task as you complete them. At the end of the week add up your score (each day is one point) and try to get at least a 85%! For fun and accountability: I want you to take a picture of your action grid and email it to me!



Here's our strategy for those 10 pounds:
-Eat a good breakfast every morning
-Drink lots of water
-Keep most meals Low Carb
-Wednesday and Sundays eat more carbs from fruit
-Eat seeds and nuts for more sustained energy
-You can have a cheat meal on the Saturday
-Relieve your stress by doing strength training 3x per week
-Exercise at Least 30 minutes everyday

Avoid these:
-Sugary drinks
-More caffeine than you need
-Binging on food because you are tired or stressed
-Late night snacking

Don't forget to send a picture of your completed action grid to me! I know you can do this!

If you are stuck or in a rut with exercise, your diet, or just getting going, yell at me on my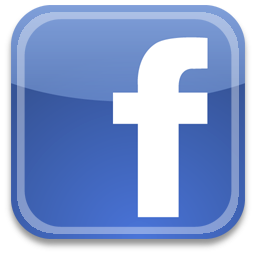 Facebook page! I would love to help you out! Now let's move and drop those pounds!